Around £100,000 has been invested in the refurbishment of Alfreton Leisure Centre's Bowls Hall. The investment demonstrates the Centre's commitment to the long-term future of the sport in the region.
The refurbishment includes, a new environmentally-friendly lighting scheme, new performance carpet and underlay, state-of-the-art scoreboard and rink-end modules. 
Alfreton Indoor Bowls Club has remained incredibly popular since opening in the 1970's and during that time has catered, not only for indoor bowls, but also as a popular event centre, being used for sporting and non-sporting events, for up to 1,000 people. 
Peter Sharkey, Contract Manager for Amber Valley Leisure Centres commented: "I am delighted to announce that the refurbishment of the Bowls Hall at Alfreton has been completed on time, within budget and is now fully open for the 2018/19 indoor bowls season. I would encourage anyone to come and visit the facility to see what is on offer. We are especially keen to attract new players and those who have never bowled before."  
The Centre manages the bowls hall on behalf of Amber Valley Borough Council, and participants travel from across the UK to take part in the many leagues and competitions that operate throughout the season. The Centre offers beginners' coaching courses, and all equipment is available for hire to get everyone started in this fun, social and easily-accessible sport.
Commented Amber Valley Borough Council's Portfolio Holder for Housing and Public Health, Cllr Paul Hillier: "This investment demonstrates great commitment to a very popular local amenity. We are hoping that not only will this help to retain existing users but also make the Bowls Hall a facility newcomers to the sport may like to try out."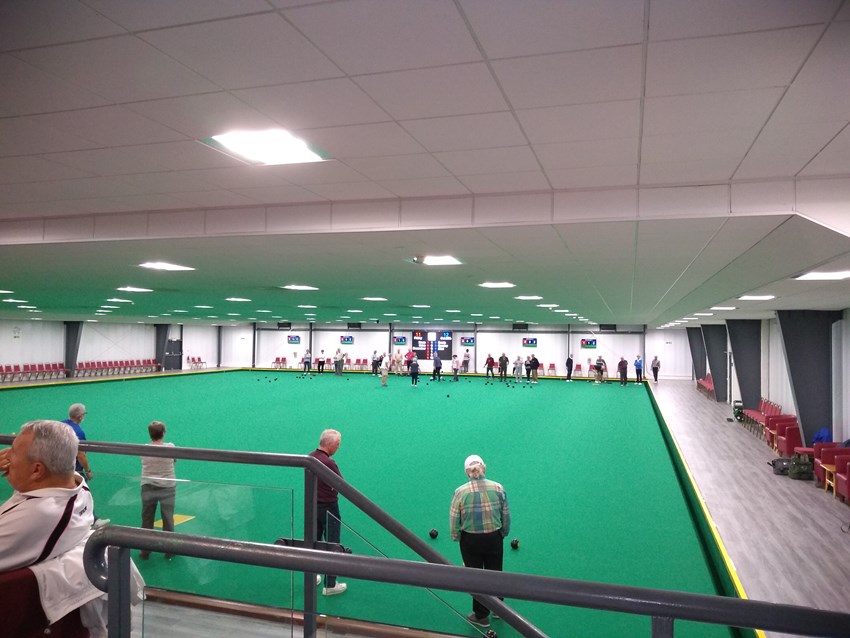 Need further help or information?
Contact the team directly on 01773 570222 or email enquiry@ambervalley.gov.uk