Work has just started on a new £150,000 'Splash Pad' waterplay facility, which will replace the aging and unreliable paddling pool in Heanor Memorial Park.
The new Splash Pad will use the existing shape of the paddling pool and the design will feature two zoned areas, one for toddlers and one for older children, with 13 different waterplay jets and interactive features to maximise the fun.
A first Splash Pad was installed by the Council in 2014 in Crossley Park in Ripley, and has proved a huge hit with children and families -especially this year with the long hot summer. As well as being incredibly popular, the Splash Pad has been far more reliable than the paddling pool, which enables it to be open for a much longer period each year. The waste-water is also collected and recycled, to either water plants, or for use in the Council's road sweepers, to help keep the streets clean.
With work already underway it is hoped the Splash Pad will be ready in time for the warmer weather in 2019.
Amber Valley's Cabinet Member for Environment, Councillor Chris Short, pictured, commented: "I am incredibly pleased and excited to be able to announce the new Splash Pad for Heanor Memorial Park, which we are sure will provide endless hours of free fun for children and families in Heanor. I personally can't wait to see the new facility opened next year."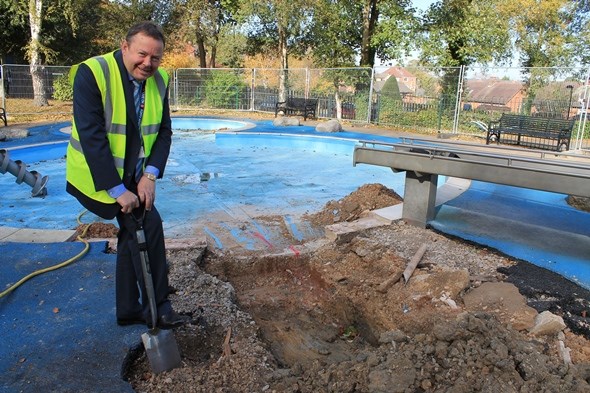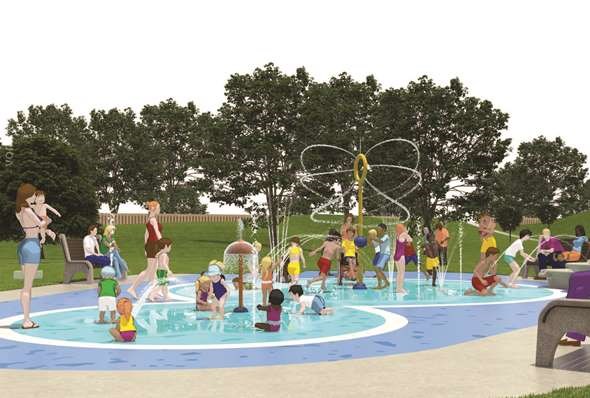 An artist's impression of the Splash Pad
Need further help or information?
Contact the team directly on 01773 570222 or email enquiry@ambervalley.gov.uk