Government cash has been awarded to Amber Valley Borough Council to progress an improvement plan for Heanor town centre.
The council has been chosen as one of 51 successful applicants across England, in securing funding through the government's £675 million 'Future High Streets Fund' which is designed to help town centres evolve and adapt to new challenges – including the growth of online shopping.
The council identified Heanor as the Amber Valley town that has the most potential for growth and opportunity to develop. The key to a successful town in the modern era is to have a centre which allows people to live, work and enjoy the facilities on their doorstep.
Following the initial funding bid, compiled by Amber Valley Borough Council with help from its partners - Heanor and Loscoe Town Council and Heanor Vision - a grant of up to £150,000 has been awarded to develop detailed proposals in advance of a multi-million pound bid for further financial assistance.
Councillor Ben Bellamy, Amber Valley Borough Council's Portfolio holder for Regeneration and Community Safety, commented: "This is fantastic news for Heanor and gives us the opportunity to develop detailed plans and make a very strong case for the kind of significant investment in the town centre that would be truly transformative."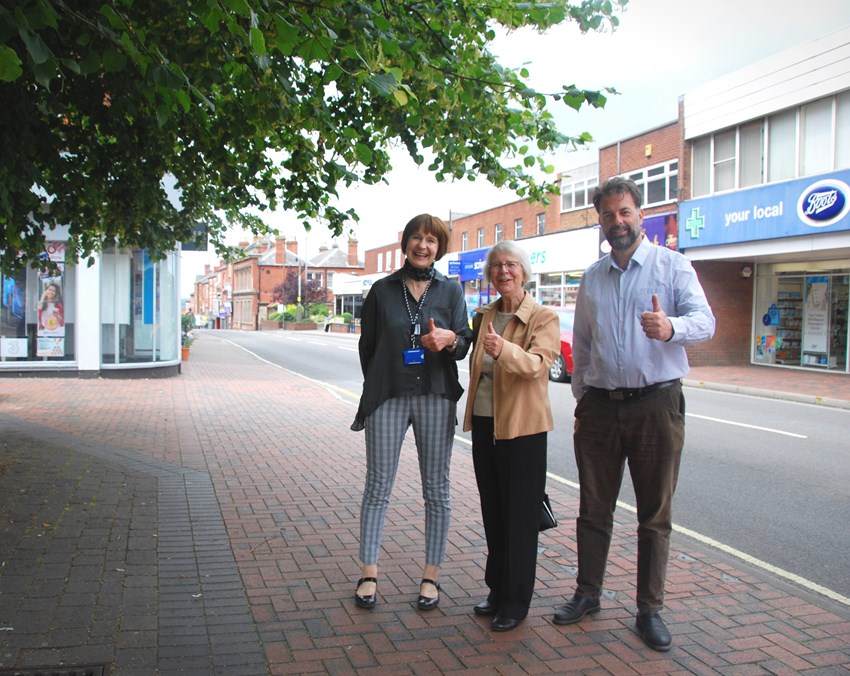 Pictured welcoming the news, are from left to right: Leonie George from Heanor Vision - Councillor Celia Cox from Heanor & Loscoe Town Council and Councillor Ben Bellamy, Amber Valley Borough Council's Cabinet Member for Regeneration and Community Safety.
Need further help or information?
Contact the team directly on 01773 570222 or email enquiry@ambervalley.gov.uk