With Coronavirus (COVID-19) now affecting many areas of our services to the residents and businesses of Amber Valley, we are keen to keep you right up-to-date with the changes we are being forced to make. Read more about your council services.
The NHS COVID-19 app is part of the large-scale coronavirus (COVID-19) testing and contact tracing programme called the NHS Test and Trace. The app, which launches on 24 September, will be used, alongside traditional contact tracing, to notify users if they come into contact with someone who later tests positive for coronavirus.
The app allows people to report symptoms, order a coronavirus test, check in to venues by scanning a QR code and it helps the NHS trace individuals that may have coronavirus.
The app will help the NHS understand if the virus is spreading in a particular area, and so local authorities can respond quickly to stop it spreading further and save lives.
The app does this while protecting a user's anonymity. Nobody, including the government, will know who or where a particular user is.
The importance of the app
Every person who downloads the app will be helping in the fight against coronavirus (COVID-19).
The app will help the NHS understand where and how quickly the virus is spreading, so it can respond quickly and effectively. The app helps the NHS track the virus, not individuals.
App data
The app will not track you or your location. Instead your postcode district helps the app work out where the virus is spreading.
Your postcode district is the first part of your postcode, which is common to about 8,000 other households. When you first download the app, you will be asked for your postcode district.
Benefits of app contact tracing
The app helps trace app users who have spent time near other app users, who they may not personally know, and who later test positive for coronavirus.
The "Check-in" feature supports this functionality by anonymously alerting users who have been at the same venue at the same time.
App contact tracing reduces the time it takes to alert those who you have been in close contact with.
For more details about the app – go to https://covid19.nhs.uk/pdf/introducing-the-app.pdf
Local businesses can start their app preparation now by creating a QR code for their venue – details here - https://www.gov.uk/create-coronavirus-qr-poster?fbclid=IwAR3P3lunzcIyzybQreu14oghz65kouBLr5bALGl-uegPtQcnYsHUmaFpu3c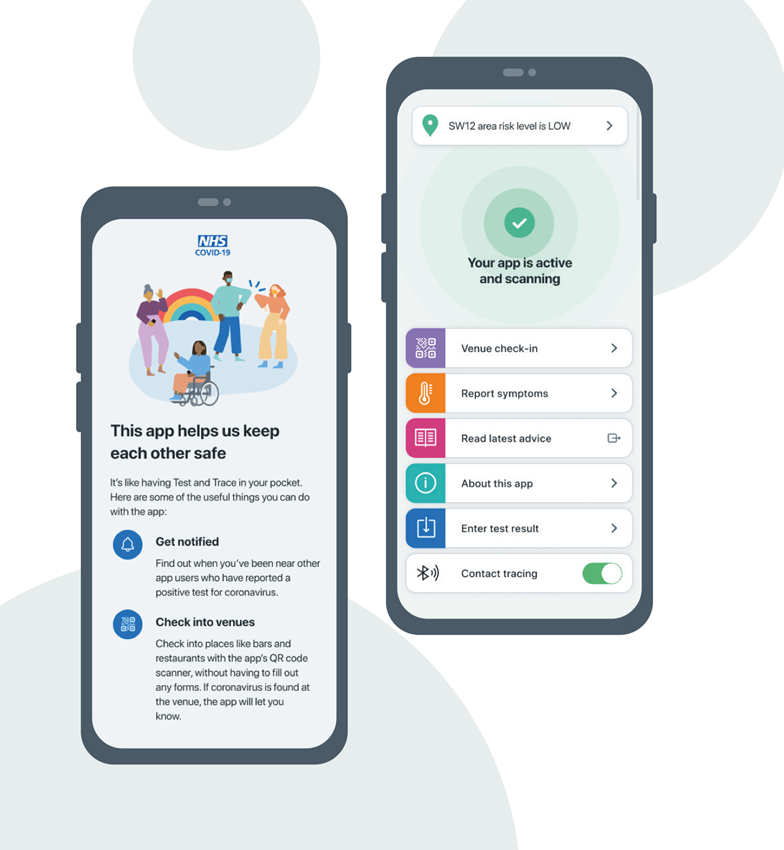 Need further help or information?
Contact the team directly on 01773 570222 or email enquiry@ambervalley.gov.uk