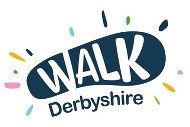 Walking is one of the simplest and most effective forms of exercise you can do, anyone can do it and it's very easy to get started. Amber Valley Walking Together work with individuals, groups and organisations to set up and manage local walks for health as part of the wider Walk Derbyshire model.
We are always looking for new participants and walk leaders so please don't hesitate to join us!
Walking has so many benefits, from better physical and mental health, to reduced social isolation.
Hear from some of those involved in walking groups in Amber Valley about why they walk. To watch the film on YouTube with subtitles go to youtu.be/gW2pZWBnUpo and to watch the film with subtitles accompanied by British Sign Language go to youtu.be/UhMEGzqxnOY.
New walks!
Check out our new health walks starting at William Gregg VC Leisure Centre in Heanor at 10am - 11am on 19 October, and at Alfreton Leisure Centre on Monday 24 October at 9:30am. View the full details.
Walking schedules
Please see our Amber Valley Walking Together walking schedule below for a full list of the walks.
For detailed or specific walk schedules please see the links below.
Please see the Amber Valley Walking Together schedule for further information on the below walks:
Denby walks
Belper beginners
Ripley follow on walk
Ripley beginners health walk
Ripley Rogue Runners Walking Group
Ripley Rogue Runners have a walking group on a Wednesday evening at 18:00. Walks are approximately 90 minutes long and the meeting point is Ripley Market Place. If you are interested in attending the walk then please email roguerunnersripley@btinternet.com to book on.
Local walking routes
Please take a look on the following pages for further information on local walking routes:
Like our Facebook page
Please take a look at our Facebook page to interact with other walkers and to view further information around walking in the Amber Valley area www.facebook.com/AmberValleyWalkingTogether.
Need further help or information?
Contact the team directly on 07393 780488 or email helen.kellett@ambervalley.gov.uk