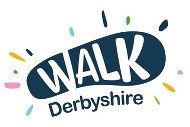 All our walks have now restarted, our walks in the Amber Valley area following the latest government guidance on Covid19.
Walking is one of the simplest and most effective forms of exercise you can do, anyone can do it and it's very easy to get started. Amber Valley Walking Together work with individuals, groups and organisations to set up and manage local walks for health as part of the wider Walk Derbyshire model.
We are always looking for new participants and walk leaders so please don't hesitate to join us!
Changes to the schedules over the festive period
Most of our walks which run regularly throughout the year will be taking a break over Christmas. Take a look at the list below for details.
Ripley Leisure Centre walks - No walks on 24 or 28 December
Denby walk - No walk on 30 December
Duffield walk - No walk on 28 December
Belper beginners walk - No walk on 29 December
Horsley walk - No walks on 22 and 29 December
Somercotes walk - No walk on 30 December
Please note that Heanor walks will carry on throughout the festive period and all other walks are due to resume week commencing 3 January 2022.
Walking schedules
Please see our Amber Valley Walking Together walking schedule below for a full list of the walks.
For detailed or specific walk schedules please see the links below.
Please see the Amber Valley Walking Together schedule for further information on the below walks:
Denby walks
Belper beginners
Ripley follow on walk
Ripley beginners health walk
Ripley Rogue Runners Walking Group
Ripley Rogue Runners have a walking group on a Wednesday evening at 18:00. Walks are approximately 90 minutes long and the meeting point is Ripley Market Place. If you are interested in attending the walk then please email roguerunnersripley@btinternet.com to book on.
Local walking routes
Please take a look on the following pages for further information on local walking routes:
Like our Facebook page
Please take a look at our Facebook page to interact with other walkers and to view further information around walking in the Amber Valley area www.facebook.com/AmberValleyWalkingTogether.
Need further help or information?
Contact the team directly on 07393 780488 or email helen.kellett@ambervalley.gov.uk